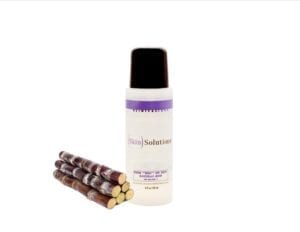 Tune "Way" Up 33% Peels
For instant gratification, this peel ranks as high as
"Scratch- off" lottery tickets or chocolate!
1. A series of six (6) peels are recommended, followed by a
monthly maintenance peel thereafter.
2. Yes, you can use Retin-A or Renova and still receive a glycolic
(Sugar Cane) peel.
3. Peels are ideal for people in their 20's and beyond who have
sun damaged skin or acne.
4. Peels are great not just for the face but also on hands, arms
and feet.
5. Yes, this peel will diminish fine lines and brown spots.
6. Yes, we call this the "Lunch Time Peel." You can carry on your
day immediately afterwards with fresh, glowing skin.
Read More